World Cup NOW: Jamaica's draw vs. France monumental for women's soccer
France and Jamaica played to a 0-0 draw Sunday morning in the 2023 FIFA Women's World Cup.
It was a shocking outcome for fifth-ranked Les Bleus, who was expected to dominate a young Jamaican squad with a high-scoring output. The Reggae Girlz had other plans, however, banding together behind goalkeeper Rebecca Spencer to stifle France's offense and earn their first World Cup points in team history.
The win was massive for Jamaica, which retains its hopes to move out of the group stages. It was a massive win for women's soccer, as well, according to "World Cup NOW" crew Jimmy Conrad, Leslie Osborne, Melissa Ortiz and Stu Holden. The group discussed why Jamaica's tie was so important, and how it can impact the sport as a whole. 
Conrad: "People need to know that Jamaica was having a tough time getting funds to even come to this tournament, to get enough money to have everything taken care of and to be treated like world-class players that they deserve to be treated as. And they had a GoFundMe account, raised $50,000 to offset some of the costs. This is where this team is right now, so for them to get a result against France — one of the favorites potentially to win this whole competition — is a very big deal, and I completely respect why they're celebrating in this way."
Ortiz: "And on top of it, I mean, look at their group: Brazil, Jamaica, France, Panama. And Jamaica with this result — between them and Brazil …"
Conrad: "Well that's the thing. They play Panama next, so they could walk into that Brazil game with four points. They might just need to draw against Brazil to go through, and that gets awesome. … It's an incredible result, and one they should be very proud of. I think it's one that … can inspire the next generation to be like, 'Hey, I want to be them moving forward.' And hopefully it'll inspire the Federation to want to invest. When you start to see some of these smaller countries finally get the respect and love and money that they deserve to grow, all of a sudden they have world-class players. A little money and attention goes a long way."
Osborne: "Just imagine what a little bit more would do. Just imagine that extra support, that extra money from the Federation, and the leaps and bounds that these teams can make. And hopefully after a result like this — a tie which feels like a World Cup win — will help be that difference-maker for the Federation to give them what they deserve, and not have GoFundMe pages, and not have Bob Marley's sister have to invest in the team for them to be able to compete in the World Cup."
Ortiz: "It also helps now that FIFA is also allocating more money into the women's game, to federations, to these women's teams. In my experience, we didn't have that allotted from the Federation, but now FIFA is directly supporting these women's teams and also players. Each player here is receiving money just from participating. You don't even need to get a result. Little things like this absolutely make a difference, because that money is able to fund training, fund future opportunities." 
Check out the full Women's World Cup schedule and how to watch each match live here. Find the latest scores here.
FOLLOW Follow your favorites to personalize your FOX Sports experience
FIFA Women's World Cup
Jamaica
France
---
FIFA WORLD CUP WOMEN trending
---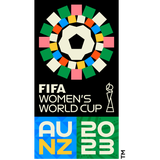 Get more from FIFA Women's World Cup Follow your favorites to get information about games, news and more
---