Victor Osimhen issues two Premier League sides come-and-get-me-plea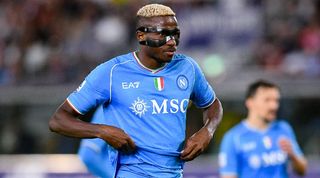 (Image credit: Getty Images)

Victor Osimhen has named which two Premier League sides he'd prefer to move to if the opportunity arose, after revealing that he turned down an extremely lucrative offer last summer. 
The Napoli striker has been the subject of intense transfer speculation over the past year, following his Serie A goalscoring form last term which landed him the golden boot. Europe's most dominant clubs have all been linked with a move for the 24-year-old, with out-and-out finishers in high demand right now. 
Among them have naturally been Premier League sides, with Chelsea, Manchester United, Liverpool, Newcastle, Arsenal and Tottenham Hotspur all reportedly interested at one stage or another.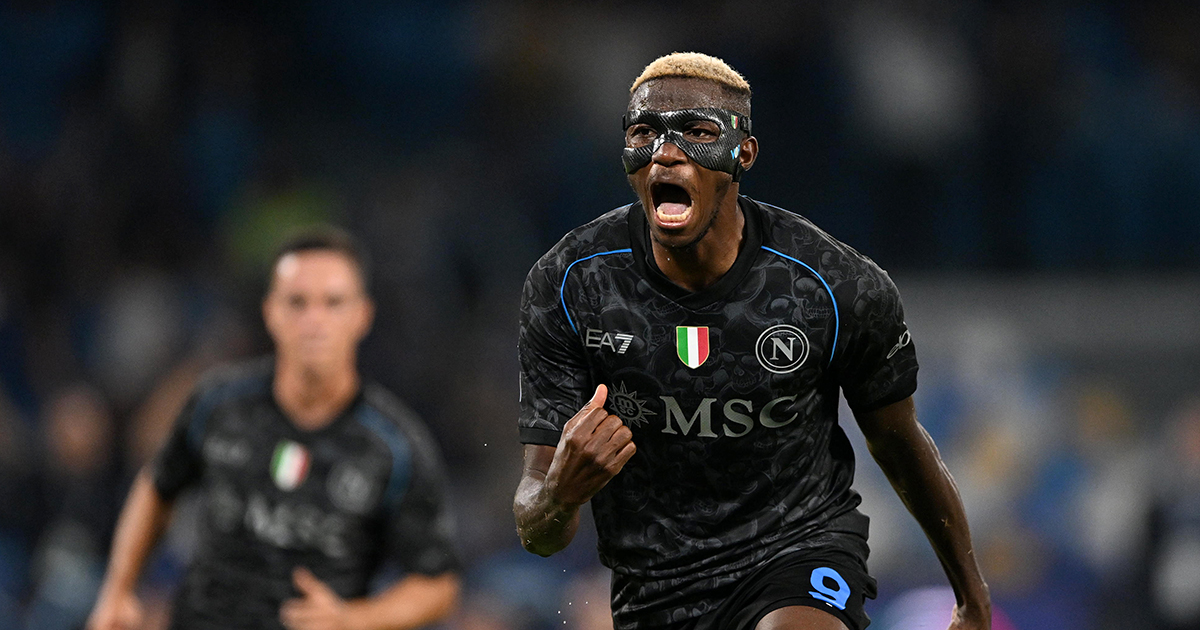 And now Victor Osimhen has revealed which two English teams he would favour a move to if he does leave Napoli while speaking to former Chelsea midfielder John Obi Mikel on the Obi One Podcast. 
"I don't have a favourite Premier League club, but I have two shirts: Chelsea and Manchester United," Osimhen said. "Many of my friends are Chelsea fans, a few Manchester United.
"The Premier League is the most popular league for any African player, it's a great league."
Earlier on in the conversation, though, Osimhen discusses turning down a move Saudi Arabian side Al-Hilal, who had a £175m bid rejected by Napoli. The Nigerian goalscorer highlights that he made the decision alongside the Italian champions, though he admits he found it difficult to say no to such an enticing offer.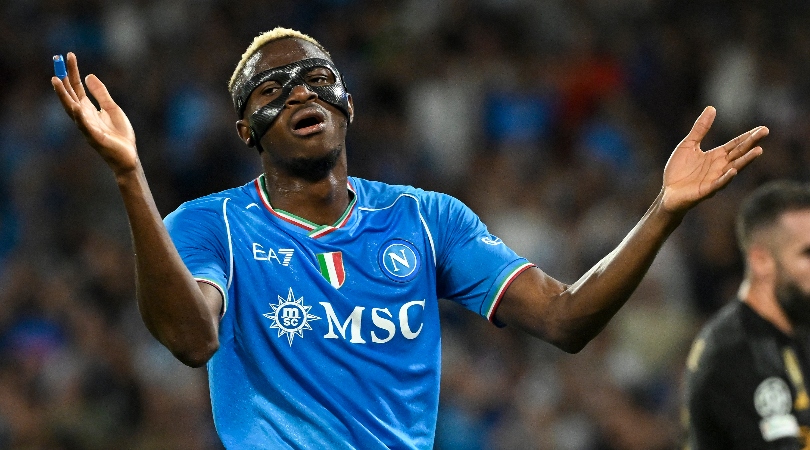 "What was said is true. I have to be honest, I never thought about leaving last summer because Napoli wanted to keep me, but when the offer came from Saudi Arabia, a huge offer, it was hard to refuse. I spoke to Napoli and decided to stay.
"It was crazy. The more I said no, the more they increased the financial offer. It would have changed my life, they never gave up. But I said, 'no guys, I'm staying'.
"I had talks in August, it was a huge decision for me to make. I spoke to Napoli, and we decided together to refuse. I didn't want people to think I wanted to leave. It was a positive decision for my career. As much as you play football for money, there is also so much more to it."
More Victor Osimhen stories
Napoli president Aurelio De Laurentiis has teased the future sale of Osimhen, with a new contract looking unlikely.
Liverpool reportedly have an agreement in place for Victor Osimhen.
Thank you for reading 5 articles this month* Join now for unlimited access
Enjoy your first month for just £1 / $1 / €1
*Read 5 free articles per month without a subscription
Join now for unlimited access
Try first month for just £1 / $1 / €1