'They Are Lucky Not to Be Going Home'-Carli Lloyd Destroys American Women's Soccer Team After Their Cheap Celebration
Celebrating everything is fine, but some critics are waiting in the background to thrash you on the celebration of the wrong things.
America's Favorite Video Today
ADVERTISEMENT
Article continues below this ad
Recently, the American women's soccer team was brutally bashed after their celebrations. The critical point came after the celebrations following a very decent performance.
American soccer player bashes American women's soccer team
ADVERTISEMENT
Article continues below this ad
Carli Lloyd is a two-time Olympic gold medalist and a woman who has won the FIFA Women's World Cup championship twice. She has also been FIFA Player of the Year twice and has been to the Olympics four times. This clearly shows the experience and commendable performance she has delivered during her career. However, after a recent game between America and Portugal, she didn't seem happy in the post-game interview. She wasn't taking the celebrations made by the American women's soccer team lightly. The game ended in a 0-0 draw.
While the draw saved their chances of going back home, it wasn't anything to celebrate, especially considering the player of the match was from Portugal as well. After a series of decent performances, everyone was hoping for a better performance this time. The self-satisfaction in the players after this match looks demotivating for future difficult matches to come. American soccer is coming into the limelight recently. The men's soccer traded Messi and Busquets to bring publicity as well as awareness to football.
ADVERTISEMENT
Article continues below this ad
Messi and Busquets in American football
In a recent groundbreaking transfer, Lionel Messi and Sergio Busquets went on to play for Inter Miami. This move brought European culture to American football, and there are hopes of a vastly improved game in the whole league. The trade rumors of Luis Suarez and other prime Barcelona players are also hot topics. Jordi Alaba has also been signed with Inter Miami. It looks like David Beckham and the owners are planning to bring prime Barca back in pink color.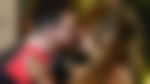 Lionel Messi's Wife Reveals 'Marvel Superhero' Connection after the Beginning of
His American Soccer Career
ADVERTISEMENT
Article continues below this ad
Celebrating a win or even celebrating a draw after a tough match is always acceptable. However, after a series of bad performances, a celebration can sometimes go against your favor and become a thing to be criticized over. It would be crucial to see if the American women's soccer team could go much further in the tournament.
Watch this Story: Despite 125 Million Lionel Messi Record 115000000 Gives Sky High Confidence To Serena Williams Husband Alexis Ohanian As He Makes Daring Statement