Spain's World Cup victory will usher in a new blueprint for women's soccer
If someone tries to tell you this was a true fairytale triumph, a story of salvaging glory against an impossible set of odds, it was not.
As ever with a World Cup journey, there are a multitude of reasons Spain is women's soccer's newest undisputed champion, but only one that really matters.
It was the best team. By far.
The wheels that drove Spain's to its first title Sunday were set in motion long before the Olga Carmona strike in the 29th minute that ultimately proved to be the difference at Stadium Australia in Sydney on Sunday.
[Spain wins its first Women's World Cup, England's drought continues]
The women's game is going through a whirlwind of evolution, teams all around the globe trying to figure out what system, what level of physicality, what steps of conditioning and what practical measures can be used to elevate their play and give themselves an edge.
Spain has the ultimate edge, a style and tactical blueprint that has changed the sport and flipped the upper levels of it on its head.
This squad, filled so heavily with players from Barcelona and displaying the inimitable possession passing methods of that storied old club, had the plan and the personnel and there wasn't anything else that mattered enough to overcome it.
The players were outstanding and deserved their jubilant celebrations at the final whistle, plus an enormous amount of credit. Salma Paralluelo emerged as a star, Aitana Bonmati is an established one, Carmona was opportunistically clutch, and midfield general Teresa Abelleira was a revelation who received nowhere near enough kudos this past month.
It wasn't flawless. There were mistakes and missteps and periods of mental weakness along the way, even in the final, when Jenni Hermoso missed a second-half penalty in the final, a tame effort well-saved by England keeper Mary Earps. 
Mary Earps makes the save on Jennifer Hermoso's penalty kick to keep England in the fight against Spain
There were also rough patches against the Netherlands and Sweden and a group-stage capitulation against Japan in a comprehensive 4-0 defeat.
None of it was enough to overcome the reality that this was the best-drilled, most cohesive, best-coached, most fluid and best-structured team in the tournament. 
If you want to win at women's soccer in 2023, this is how you set it up: skilled players who like to move the ball, a group that is comfortable playing with each other because it does it so often, midfield solidity and fearless fullbacks and a rugged backline that doesn't try anything fancy.
Everyone else was playing checkers. Spain was playing chess, and playing it with an AI super-computer fueling its charge.
Spirit still matters. Fitness still matters. But everyone has learned how to battle and how to get in outstanding shape. That part of the playing field is level now, generally. The United States, which for so long dominated on the back of far-superior athleticism, has a lot to think about.
Even the value of stability, for generations thought to be part of the winner's checklist, might not be as necessary as once believed.
Get this: Spain's players don't particularly like coach Jorge Vilda, with his preparatory and management methods having caused 15 players to write a letter in protest last year. Some of those remain exiled from the squad. Morale, the Spanish newspapers said, was low.
It didn't matter. The level of soccer won out.
England, tough and resilient and beginning to feel like a team of destiny, didn't have an answer, especially once it fell behind. The halftime introduction of midfield ace Lauren James achieved little and once Spain got the ball moving, time and again, the Lionesses were chasing their shadows.
The goal-scorer, captain Carmona, plays her club soccer with Real Madrid, but Vilda's team has effectively cloned the Barcelona way, the time-tested method that saw Spain dominate international men's soccer from 2008-2012.
There looked to be no antidote to it then, and it feels that way about Spain's women now, with Paralluelo sure to keep improving and members of the victorious Under-17 and Under-20 World Cup-winning teams waiting in the wings.
In truth, soccer always finds a way to level things out, and history has shown there is no such thing as an unbeatable system.
But if you can be the first to come up with a new one, and if it's really good, then you get a window of opportunity to dominate before everyone else can catch up.
That's what Spain did here. A worthy champion — and a fearsome force.
Martin Rogers is a columnist for FOX Sports and the author of the FOX Sports Insider newsletter. Follow him on Twitter @MRogersFOX and subscribe to the daily newsletter.
FOLLOW Follow your favorites to personalize your FOX Sports experience
England
Spain
FIFA Women's World Cup
---
FIFA WORLD CUP WOMEN trending
---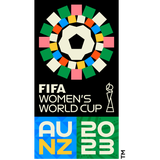 Get more from FIFA Women's World Cup Follow your favorites to get information about games, news and more
---