"It wasn't that difficult": Tottenham manager Ange Postecoglou explains resignation from Australia national team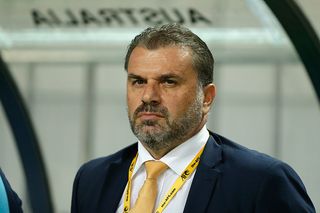 (Image credit: Getty Images)

Six years ago, Ange Postecoglou was manager of Australia, guiding the Socceroos to a fourth successive World Cup.
The current Tottenham boss had taken charge of the national team in October 2013 and led them at the 2014 World Cup in Brazil, where they were unfortunate to be drawn into the Group of Death alongside the Netherlands, Chile and holders Spain, going out in the first round.
Postecoglou later guided Australia to their first and only Asian Cup triumph, in 2015. "As much as I preferred club football, to manage your own nation at a World Cup, it was too good an opportunity to pass up," he said, as part of an exclusive interview about his career for the current issue of FourFourTwo magazine.
VIDEO: Ange Postecoglu: "We Want To Achieve Things That Have Never Been Achieved Before"
"I had a wonderful four years – the World Cup was an amazing experience and a precursor to us winning the Asian Cup. Then we had a real tough World Cup qualifying campaign for 2018, but I was proud that we qualified for Russia as well."
Perhaps surprisingly, towards the end of November 2017, Postecoglou opted to step down, immediately after qualification for the 2018 World Cup.
The Socceroos had received criticism after needing extra time to overcome Syria in a play-off, and the manager later revealed that he and the federation weren't entirely aligned on issues behind the scenes – he had been pushing to instil a long-term vision and methodology, knowing that legends like Tim Cahill were preparing to retire, and new blood would need to be introduced.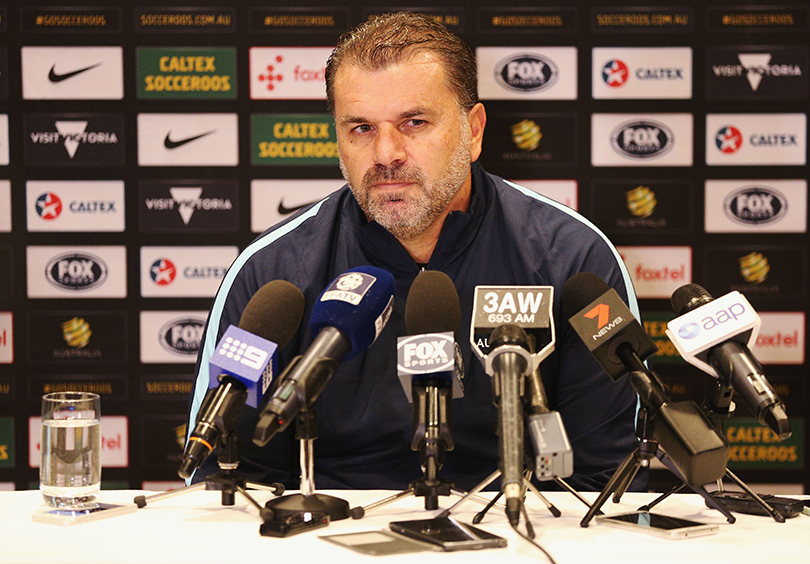 Earlier in his career, Postecoglou had spent seven largely successful years in charge of Australia's youth teams, only to be replaced in 2007 after missing out on both the Under 17s and Under 20s World Cups, which had led to an on-air row with TV pundit Craig Foster, and a struggle to find work Down Under for some time afterwards. This time, he decided to depart on his own terms.
"It wasn't that difficult a decision," he told FFT of his resignation as boss of the Australia senior side. "From the outside, people probably saw it as a bit curious – why you would go when you've done all the hard work to get to the World Cup? But every time I've moved on in my career, particularly after the youth job I had, I wanted to make sure I didn't stay too long in a role where I didn't feel the challenges were there for me.
"We'd won the Asian Cup and we'd qualified for the World Cup. I thought there was a natural end to that cycle and I was keen to find another challenge outside Australia. I didn't want to leave before we'd qualified, so we got the job done, then the decision was made."
More Tottenham Hotspur stories
Tottenham have revealed that an individual has been arrested after causing "criminal damage" to their stadium last Monday.
Meanwhile, Spurs have been linked with a £17m transfer in the January window, with manager Ange Postecoglou keen to build on the Lilywhites' strong start to the season.
EXCLUSIVE: Tottenham defender Micky van de Ven on Spurs' epic win over Liverpool and life in north London so far.
Thank you for reading 5 articles this month* Join now for unlimited access
Enjoy your first month for just £1 / $1 / €1
*Read 5 free articles per month without a subscription
Join now for unlimited access
Try first month for just £1 / $1 / €1