Departing Newcastle United heroes
So, it's summer of 2011 right, for context and / or for those that won't remember, Newcastle United have just settled back into the Premier League after the avoidable relegation of 2009 and the subsequent promotion.
Finishing 12th in an eventful 2010/11 campaign that saw Hughton replaced mid-season by Pardew and Andy Carroll sold for a club record fee. It had its ups as well, with Kevin Nolan writing his name into club folklore via a hat-trick in the 5-1 destruction of the mackems.
Overall, consolidation was achieved and I think there was a degree of confidence that the core of players that steered us to promotion, could similarly provide a spine to better times in the Premier League.
Anyway, like I said, it's summer 2011 and I happen to be in Cuba, where I'm keeping half an eye on Newcastle United developments, as you do. This might sound positively prehistoric to the TikTok lot out there, but at this point (12 years ago!) roaming Wi-Fi and slick smartphones weren't quite what they are now, so getting on the internet involved buying a code from reception and using the hotel's internet cafe. I did this sporadically and it was during one of these visits I was gobsmacked by the news that Nolan had been sold to West Ham. A mere eight months after putting Sunderland to the sword, our captain and top goal scorer was gone, taking with him a big part of the team spirit that had characterised the recent upturn. I worried that this stank of Ashley pulling the club apart, and another relegation battle beckoned.
What transpired was our best season of the past couple of decades (until now), as the additions of Demba Ba and Yohan Cabaye helped create a genuinely exciting team that narrowly missed out on Champions League qualification.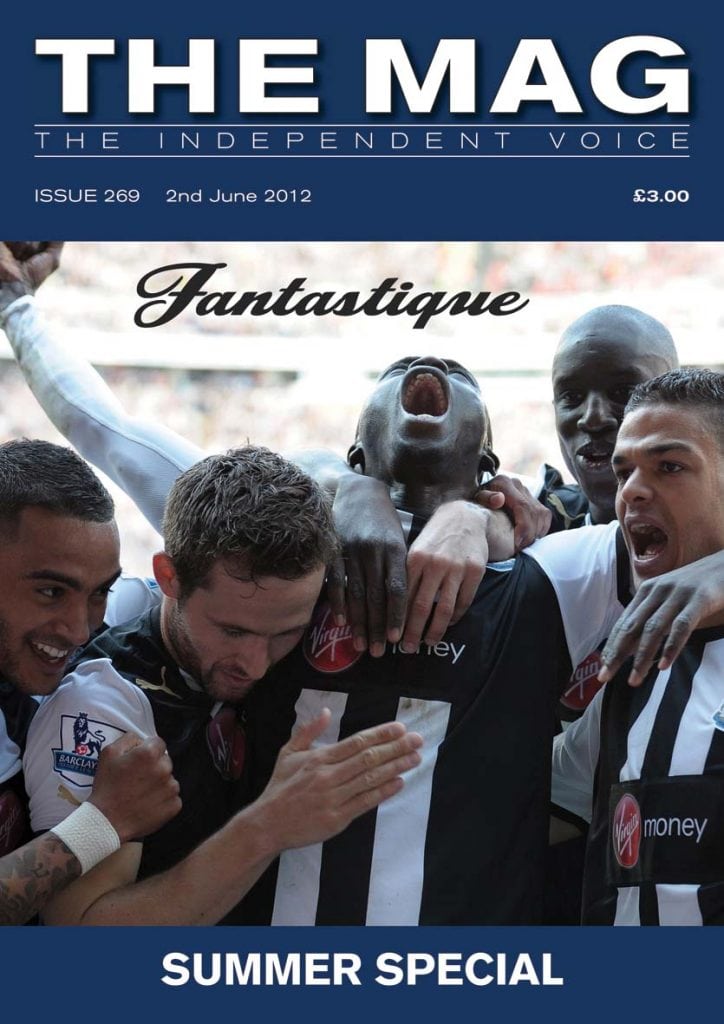 There's a question here as to whether Pardew knew exactly what he was doing, or was fortunately aided by a competent scouting network that could have built a tremendous team were it not for Ashley's restrictions.
Maybe in this case it was a bit of both, as for once the planets aligned and we enjoyed the only season of European qualification between 2006 and the current adventures of Eddie's Mags. The sale of Nolan was in the name of progress, albeit temporary, when of course there were no funds made available to further build on that success.
A more concrete example of this kind of progress could be found in 1993, on the back of another promotion season. The last day of United's magnificent second tier success that year was hugely memorable, as the trophy was lifted, the new Leazes end rose up in the background and Leicester were smashed 7-1 by Keegan's rampant side. This remains the only time I've seen two hat tricks in a match, with Andy Cole getting in practice for the Premier League domination that lay in front of him, and a very popular treble for his strike partner, David Kelly.
Kelly was an absolute hero on Tyneside, even just based on his antics of the previous season, where a winner vs the mackems and that legendary late goal against Pompey had been huge factors in disaster avoidance. Top scoring while we coasted to the title added to his legend and we couldn't wait to see Kelly get his chance in the shiny new Premier League.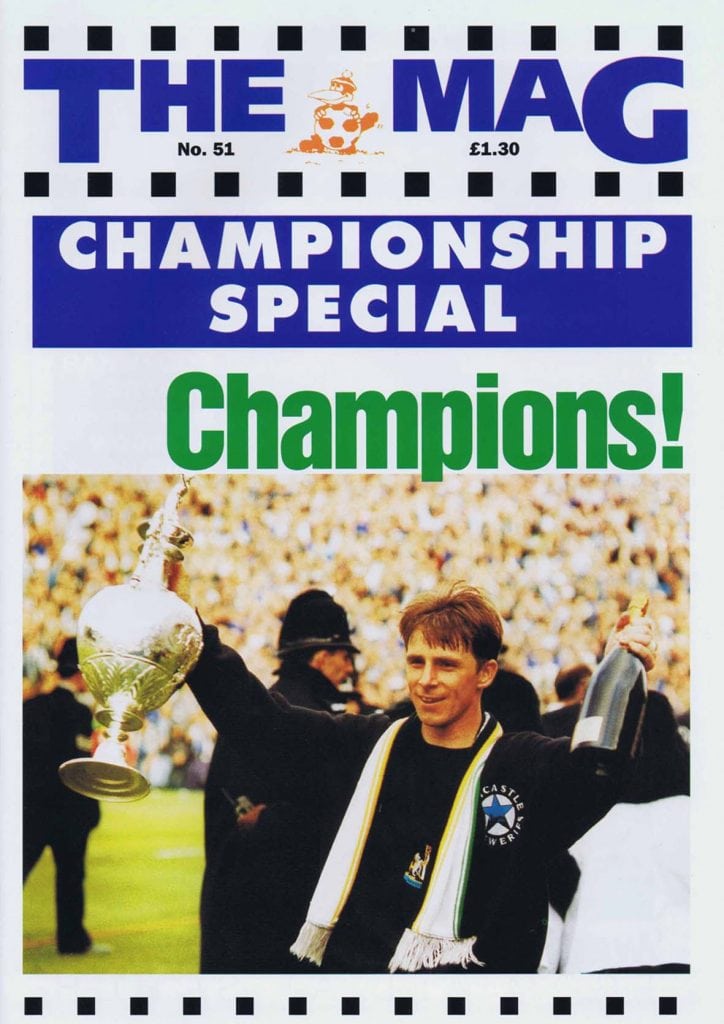 I can't remember by what antiquated means I found out he'd been sold. Maybe from the Journal that my dad used to fetch home from work, or on Ceefax (look it up), or even from some other kid in the schoolyard, no doubt with the immediate assumption it was a wind up. It wasn't of course, Kelly was on his way to Wolverhampton to widespread disbelief. What isn't up for question in this case is that Keegan absolutely had a plan, with wheels in motion to bring Peter Beardsley back to Tyneside. Beardsley formed a partnership with Cole that is yet to be beaten for Premier League goals return and United rocketed to an incredible third place finish. For all the regard Kelly was held in, Keegan knew that he needed to upgrade him if we were serious about having a go at the top of the Prem, and you can bet he was ruthless enough to do it.
Which brings us to the present day and the thoughts that prompted me to meander down this particular version of memory lane. Eddie Howe, like KK, knows exactly what he wants and needs to do to upgrade Newcastle United from top six interlopers to top four mainstays. Once again there is sadness around a sale in the name of progress, as the departure of Allan Saint-Maximin has stirred a bit of emotion in me personally and the fanbase on the whole.
Before I go on, let's deal in a Rafa Benitez-style fact: Allan Saint-Maximin was brilliant for Newcastle. In the Bruce era he was pretty much our only attacking outlet, which saw him get a good few kicks as his performances dragged us to the safety that made the takeover possible. Yes there were good games and bad games, but I honestly defy anyone to say, that ASM didn't try his nuts off every time he put the shirt on.
He gave his all on the pitch and embraced the community off it, and I'm not having anyone attaching any cynicism to this either, the gestures like upping to buy a load of kids toys at the Metrocentre or getting involved with the food bank from day one were all indications of him just being a good guy. It was all part of why he was taken to heart by the vast majority of Newcastle fans.
However, being a good guy is neither here nor there when it comes to the ruthless business of squad building (well, it actually is, as Eddie's mantra of "no d***heads" has gone a long way to keeping the team spirit strong, but you know what I mean). It has been pointed out that ASM's maverick approach was at odds with a team functioning as a well drilled machine. He was considered, to a degree, expendable. In this instance we are facing a hangover of the old NUFC unfortunately, as I'm sure when you see the final Newcastle United squad list at the end of August, there will be a few in there who you would replace with Saint Max, and I'm sure the manager feels the same. The player himself may not have been content with a role as an impact sub when we need something a bit mad, but it could have carried him and us to a trophy success, that would have been just reward for the years devoted to the club.
I'd reiterate a point I often make here, that you can both be sad that a player that evokes fond memories has gone, and understanding of the need for progress that necessitates that move. It's ludicrous to retcon Maxi's time here and portray him as anything other than a great player whose contribution to the club was outstanding. You can think that and agree with it being time to move on.
However, there is more to come. Every one of last year's squad has made their mark in an unforgettable transformation at the club. In future, some may have the choice between going from assets in the first team to relative bit part players, or leaving to be a big fish in a smaller pond. Others may not get the choice. The likes of Longstaff and Murphy may see less game time following the summer additions, whilst slightly older lads like Wilson and Burn may have limited years with the squad. There would be degrees of sadness to see any of the above moved on in future but we must evolve.
We've been hit with a fair amount of change lately (who said ticket ballots?) and losing ASM in the middle of it all has added to that disorienting feel.
Its maybe a sea change from having a squad where very few leavers would bother you in the slightest and having a team of developing heroes. Nice place to be and let's move past Allan.
When I'm on holiday next month I can just check updates on my smartphone by the pool. Let's not have owt upsetting though eh?
You can follow the author on Twitter @Mr_Dolf